CM
Force transducers for the measurement of static and dynamic loads in COMPRESSION.
Nominal Load from 50 kg to 5 tons
Linearity and Hysteresis 0,20%
SMALL SIZE
Standard Output 2mV/V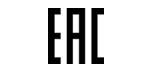 You may also like…
TA2USB

BUY NOW

TA2USB

The transmitter makes simple and economical the transmission of data coming from up to 2 load cells, transducers or potentiometers to a PC. TA2USB has a maximum resolution of ±50.000 divisions and transmits the data directly on-line USB 2.0. It is a very simple but complete instrument as it is self powered directly from the USB line and is ideal as acquisition system connected to a PC. The transmitter is controlled by a microcontroller that processes the data sampled by two 24bit ADC converters (one for each channels) at a frequency from 5 to 4800Hz. The instrument continuously transmits the value in divisions according to a protocol highly optimized and easy to implement and allows to get in real-time all the internal acquisition data. Accuracy 0,010%

MP1PLUS

BUY NOW

MP1PLUS

Panel digital indicator designed to be used in the modern static and dynamic measure systems in industrial activity, it can sample the signal up to a frequency of 1200Hz.
Suitable for processing analogue signals coming from strain gauge based load cells and from pressure transmitters with amplified output, it enables to perform measurements with a long-term accuracy of 0.02% of full scale, with a resolution of ±20.000 divisions 2mV/V

Suitable for measuring FORCE, WEIGHT, PRESSURE, DEPRESSION (vacuum), TORQUE and DISPLACEMENT.