The transmitter feeds the load cells, amplifies and filters the returned signal with high-precision and long-term stability amplifiers; it is possible to internally perform all Zero and Full Scale calibrations through a dip switch for less accurate regulations and through a trimmer for precise regulations.
In order to soften vibrations or mechanical unsteadiness present in the plant, transmitter has an analogue filter which can be adjusted by the operator.
The TA4/2 transmitter offers two speed of response selectable by the user: the standard speed (2.5Hz 16.5Hz) is obtained with J4 closed and acting on the F trimmer, the Fast speed (1KHz) is obtained with J4 open.
The analogue output: 0-20mA, 4-20mA, ±5V, ±10V shall be indicated when order is placed.
On request, transmitter can be equipped with:
Input signal : 1mV/V, 3 mV/V.
Case for a 35mm DIN bar.
LOW COST VERSION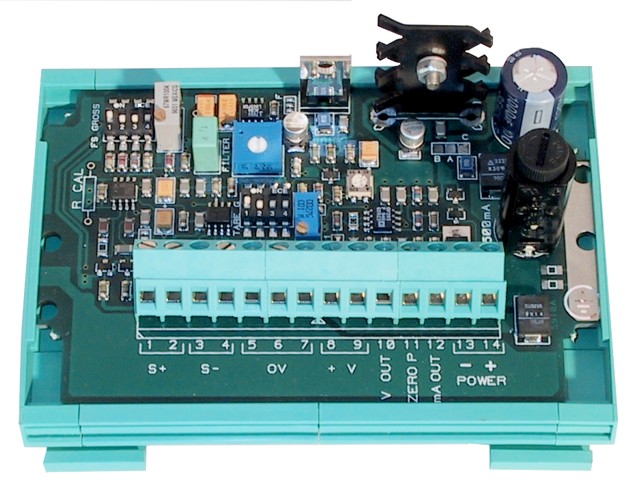 Pack of No. 3 metal fairleads