TDA uses a 24bit converter capable of driving the load cell in a ratiometric way, with a frequency and variable-speed conversion. The compact dimensions make TDA a versatile instrument, suitable for many applications such as industrial weighing, dosing systems, torque measurements etc. Thanks to its characteristics and versatility, simplifies cabling systems and avoids errors due to conversion of analog modules installed on the control station. The noise immunity of the transmission is ensured by the communication standard adopted.
The transmitter has a resolution of ±200.000 divisions, an accuracy of ±0.01% and a conversion speed selectable from 5Hz to 500Hz, so adapting to a variety of application. The operator can perform the calibration by setting the full scale and sensitivity of the used cell or by using a sample weight of known value.
TDA internally manages the transformation in the main unit of measure related.
LOW COST VERSION

Complete with Software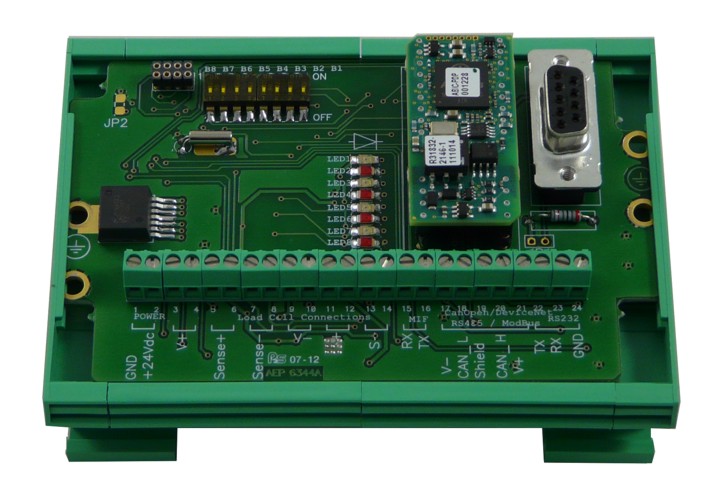 DB9 connector to connect the sensors to the transmitter.